Apple has launched a new Apple TV 4K. It now comes with a completely redesigned remote control. Its only flaw? It lacks tracking technology.
In 2021, Apple made a good decision: completely rethink the Siri Remote, a remote control supplied with its Apple TV. The Verge, who never missed an opportunity to poke fun at the first gen, awarded it the score of 9 out of 10 – real progress, then. However, according to some, this Siri Remote has a real flaw: it lacks tracking technology – a shame in this year when Apple launches AirTags.
The Siri Remote would however need to be located easily. Its compact dimensions (136 x 35 x 9.25 millimeters) mean that you can quickly lose it on your sofa, your bed, between two cushions or even a plaid. Integrating a UWB chip would have done the trick, allowing an iPhone to quickly find a lost Siri Remote in a room. And Apple has apparently found a perfect excuse to justify this absence.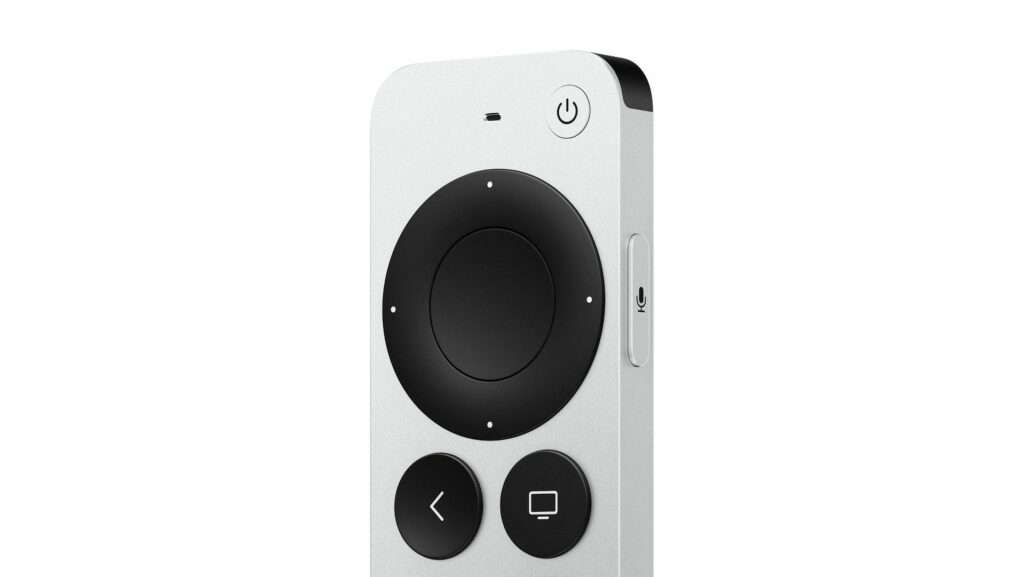 Siri Remote does not need to be localized, according to Apple
In an interview with mobilesyrup on May 21, Tim Twerdahl, head of marketing for living room and audio products at Apple, implied that the Siri Remote is now thick enough not to be lost. And this second generation is larger, the growth is far from being immense: the first Siri Remote displays a thickness of 6.3 millimeters, against 9.25 millimeters for the new one. For comparison, the Logitech Harmony Elite universal remote, with a more standard design, is almost 3 centimeters thick.
Apple dispose d'an after-sales service page in the event of loss of the Siri Remote. It states: " If you've lost the remote that came with your Apple TV, you can control your Apple TV with your iPhone, iPad, or iPod touch, or you can purchase a new remote. » On the online store, it is indeed possible to acquire a Siri Remote without the Apple TV. The price ? 65 euros. In short, do not lose your remote control or find a system that would allow you to attach an AirTag.