On the occasion of World Accessibility Awareness Day, Apple unveiled a whole bunch of new features dedicated to this subject. The goal is to make its ecosystem easier to use for everyone.
Apple wants to make its ecosystem more accessible. In a press release dated May 19, 2021, the iPhone maker has detailed a whole bunch of new accessibility features. " We believe everyone should have the tools they need to change the world. Accessibility is a fundamental right », Tim Cook explained in the tweet accompanying the announcement.
Sign language interpreters
The biggest novelty is probably the access to a network of sign language interpreters. This service called SignTime allow a deaf user to communicate with the brand's sales services or Apple Care in French (LSF), British (BSL) or American (ASL) sign language.
It will also be possible to use this service remotely within Apple Stores to avoid having to make an appointment in advance. Apple announced the availability of the service as of May 20, but at the time of this writing, the page is not yet available.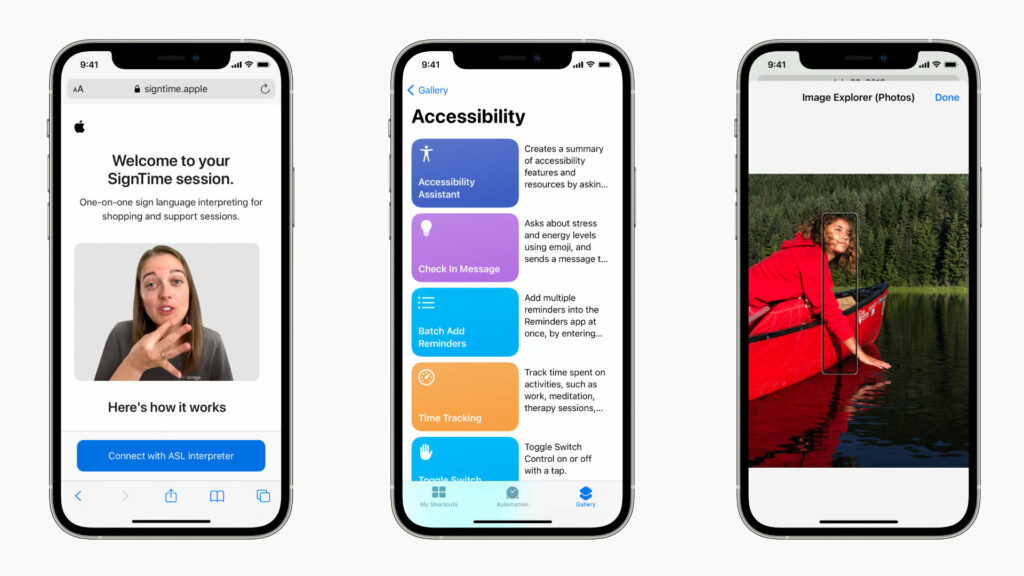 A whole bunch of other technological novelties will also arrive " later in the year ". The screen's diction function (VoiceOver), for example, will become smarter and can briefly describe the content of a photo to avoid relying solely on the alternative text which is too often lacking in photos on the web. Apple devices will also be compatible with two-way hearing aids (with a microphone) as long as they adhere to the program. Made for iPhone.
Control Apple Watch and iPad without hands
The Apple Watch will also have the right to advances in the field, since a future update will introduce the technology. AssistiveTouch which will allow you to navigate in the interface without having to touch the screen of the watch. The accessory will become able to detect certain movements of the muscles or tendons and will be able to link them to actions to be performed. Clenching your fist twice will, for example, allow you to pick up a call. Enough to make life easier for people with limited upper limb mobility. As for iPads, they will soon become compatible with eye tracking accessories to control the tablet with the eyes.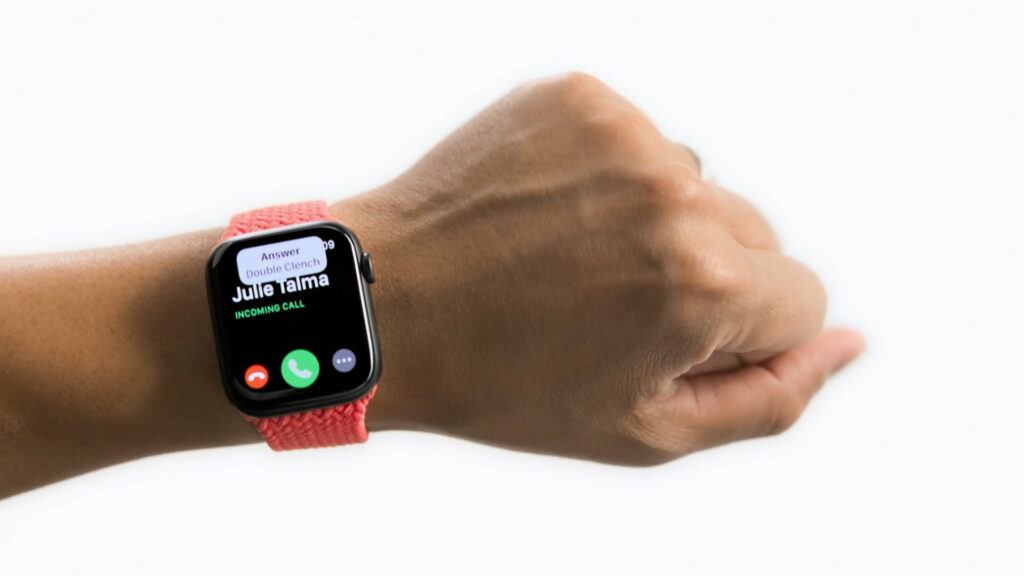 More subdued features like screen calibration control for color blind people or the ability to play relaxing background noises to help focus are also coming to iPhone. " Everyday sounds can be distracting, annoying or overwhelming. To support neurodiversity, Apple is offering new ambient sounds to minimize distractions and help users focus, stay calm, or rest. »
Questions of representativeness
And since the fight for accessibility is not limited to technical features, Apple will also update its Memoji (the virtual avatars that follow your head movements) to include accessories like hearing aids, oxygen tubes. or protective helmets for people with epilepsy.
All these features that will arrive later in the year, on the iPhone, iPad and Apple Watch are therefore intended to make the use of computers easier for people who have often been marginalized by an industry that pays little attention to this genre. of issues.