huawei
Huawei Watch 3 and Freebuds 4: what do Huawei's new smartwatches and headphones offer?
Huawei announced a number of new features a few days ago for its ecosystem of connected products. Among them were the Freebuds 4 wireless headphones and the new Huawei Watch 3 (and its Watch 3 Pro version). What are their promises, and at what cost?
Huawei is not just a premium smartphone maker that excels in the field of photography. The Chinese manufacturer also designs very good connected objects, such as headphones or connected watches.
During its conference on HarmonyOS, broadcast on Wednesday, June 2, Huawei announced two new ones.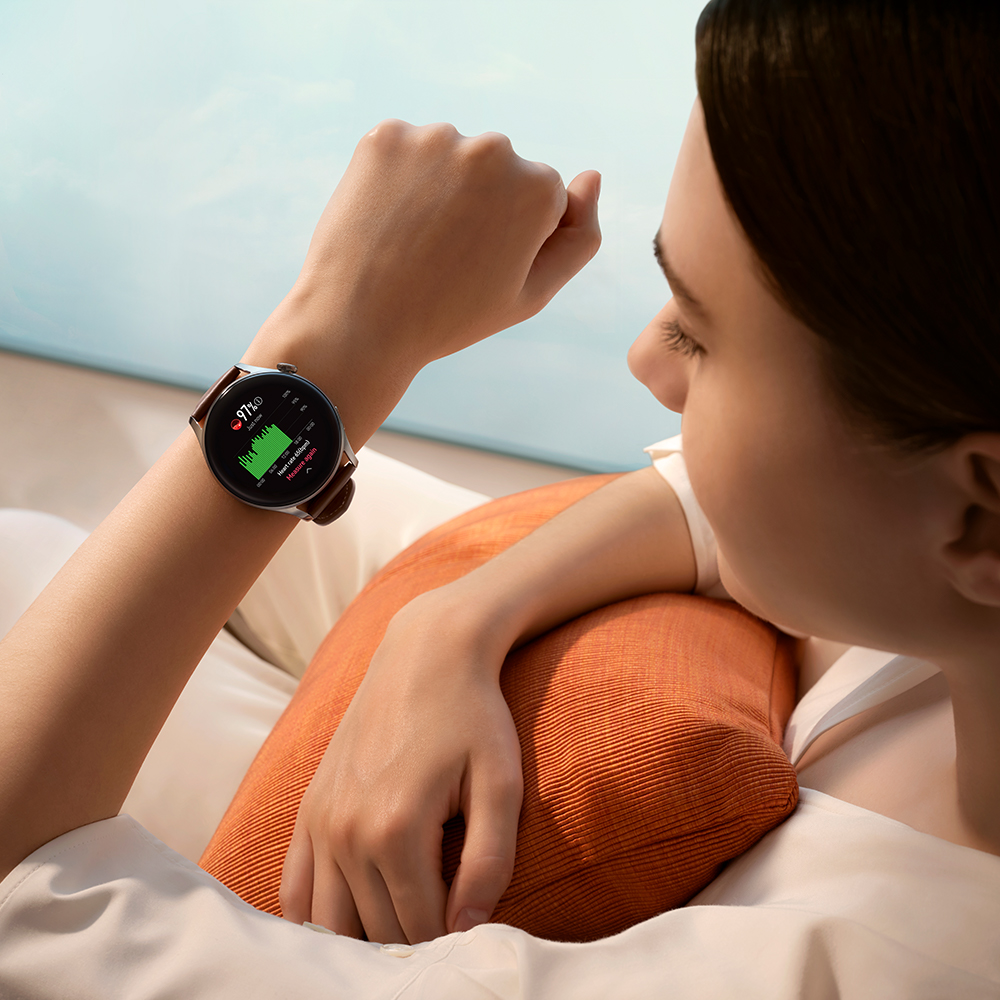 These headphones and connected watches are compatible (and therefore compatible) with both Android smartphones and iPhones.
All these pre-order offers are valid until June 21, when these headphones and watches will be launched in French stores.
Huawei Watch 3: a pretty connected watch with a completely redesigned interface
Huawei now has a great experience in the field of connected watches. The first Huawei Watch dates back to 2015 and was then noted for the special care given to its design and elegance.
Six years later, the Huawei Watch 3 has the same qualities as its ancestor. This is a connected watch with a round 1.43 inch diameter (AMOLED) screen. It has two buttons: a rotating crown for navigating in the menus (acting as a start button) and another, more discreet, validation button.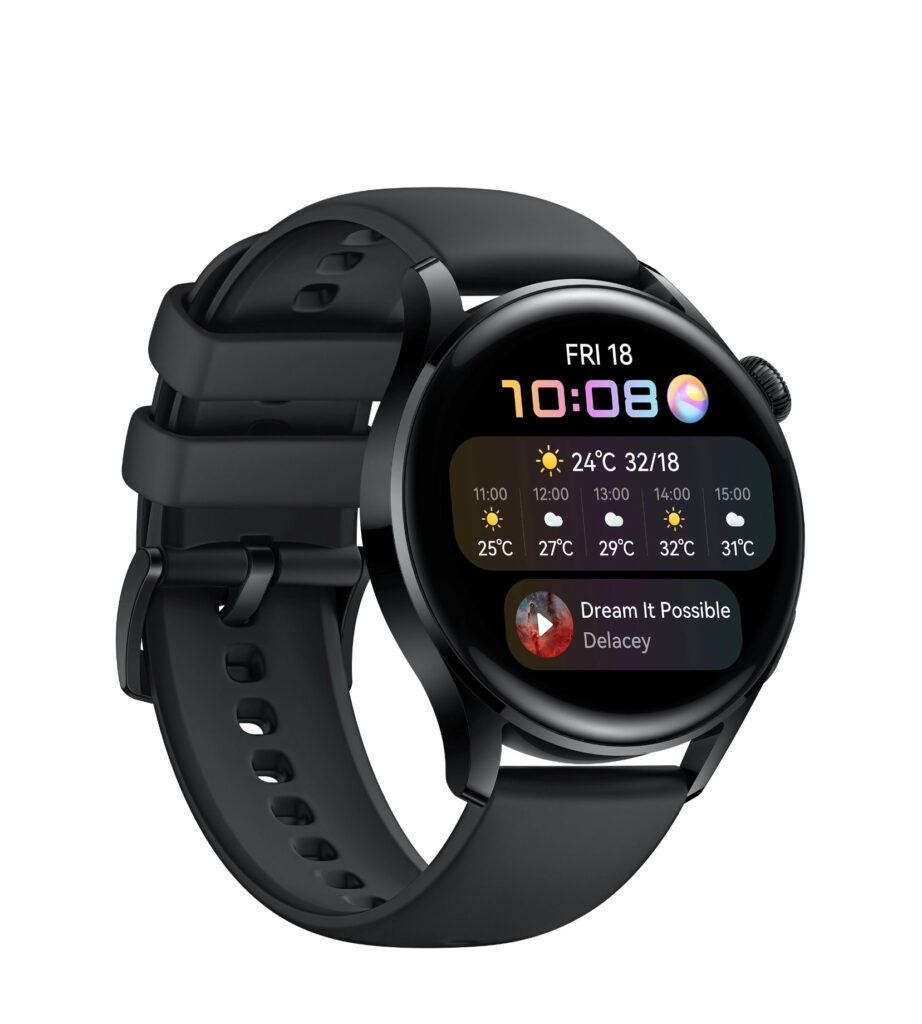 Above all, this connected watch has absolutely all the characteristics one would expect from a top-of-the-range connected watch from 2021. It is water resistant (5 ATM), has a heart rate sensor, a detection system in fall case with an emergency call, and even a skin temperature sensor.
Add to that e-SIM compatibility (you can take calls on your watch, even if your smartphone is not nearby), a GPS sensor for sports sessions and 16 GB of internet storage space. Difficult to do more complete.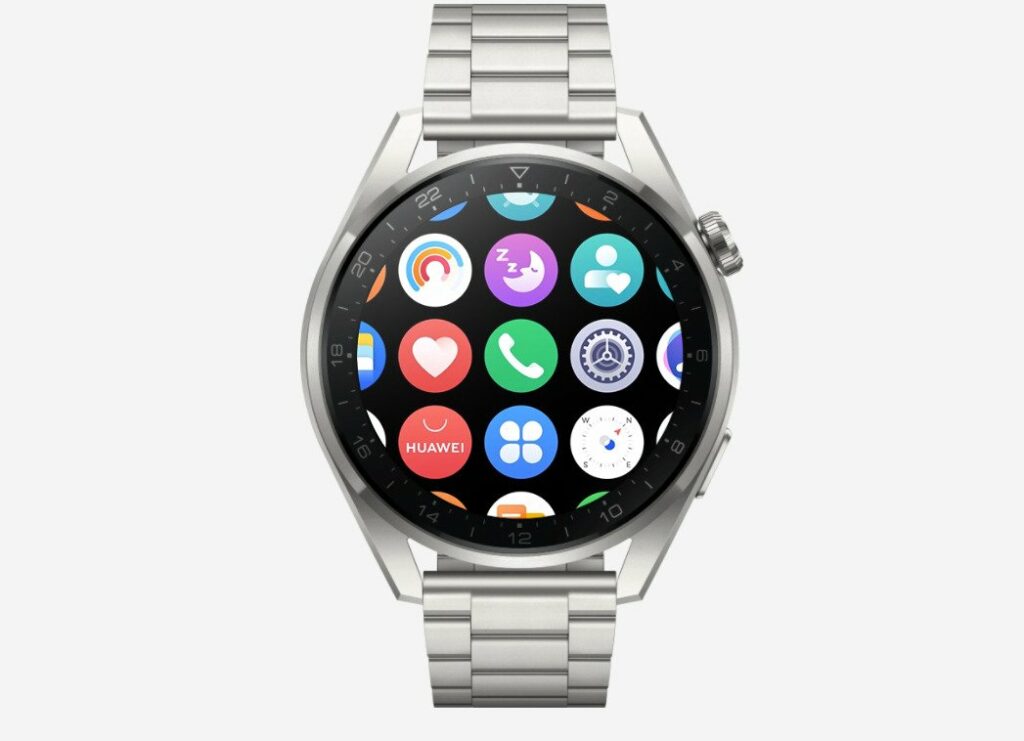 This Huawei Watch 3 (and Watch 3 Pro) is the first Huawei watch to feature HarmonyOS, the Chinese firm's new home OS. This is excellent news as WearOS, Google's OS for connected watches has become sluggish in recent months.
HarmonyOS on a connected watch is again inspired by what is best in the small world of connected watches. The applications are displayed in the form of a grid on the watch screen and the rotating crown (with haptic feedback) allows you to zoom in this grid to reach the desired application.
Regarding the applications to be installed on the watch, HarmonyOS allows you to download the applications from its own store: AppGallery.
The Huawei Watch 3 is available for pre-order on the Huawei website today. Three colors are available: black (with a silicone strap), brown (with a leather strap) and silver (with a metal strap). For its launch, the Huawei Watch 3 benefits from two pre-order offers:
The Huawei Watch 3 Pro
The Huawei Watch 3 is also entitled to an even more high-end version: the Huawei Watch 3 Pro. It is on the back of the same watch, with the same functionalities and the same technical characteristics. However, it benefits from a titanium case and ceramic back, as well as a protective sapphire crystal.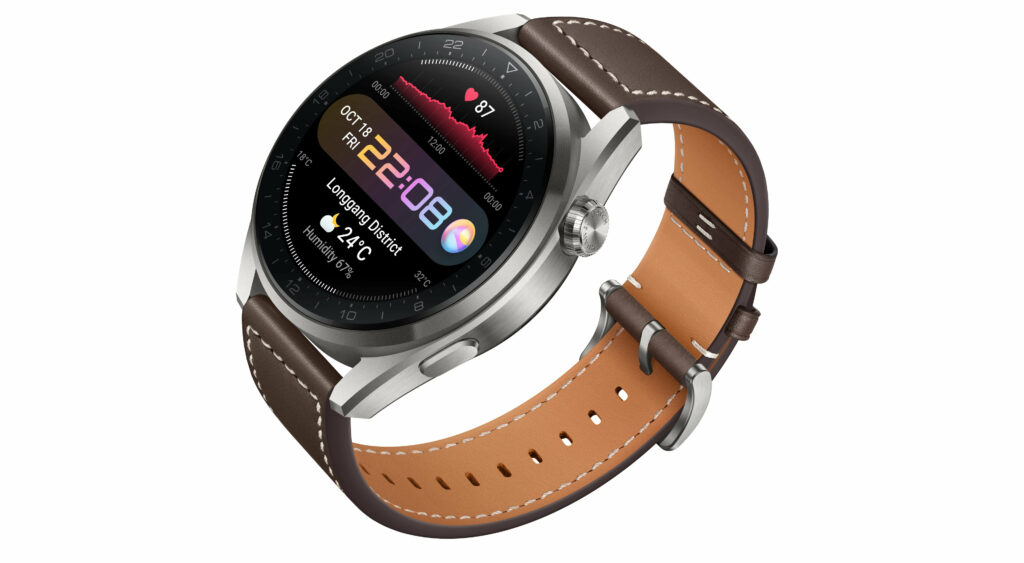 The Huawei Watch 3 Pro will be available for pre-order from the end of June on the Huawei website.
Huawei Freebuds 4: wireless headphones that focus on active noise reduction and lightness
Huawei has already proven with its Freebuds 3 and Freebuds 4i that it is not necessarily necessary to pay more than 200 euros to benefit from comfortable and efficient wireless headphones. Rebelote with the Huawei Freebuds 4, which are presented as an improvement on the Freebuds 3 from last year.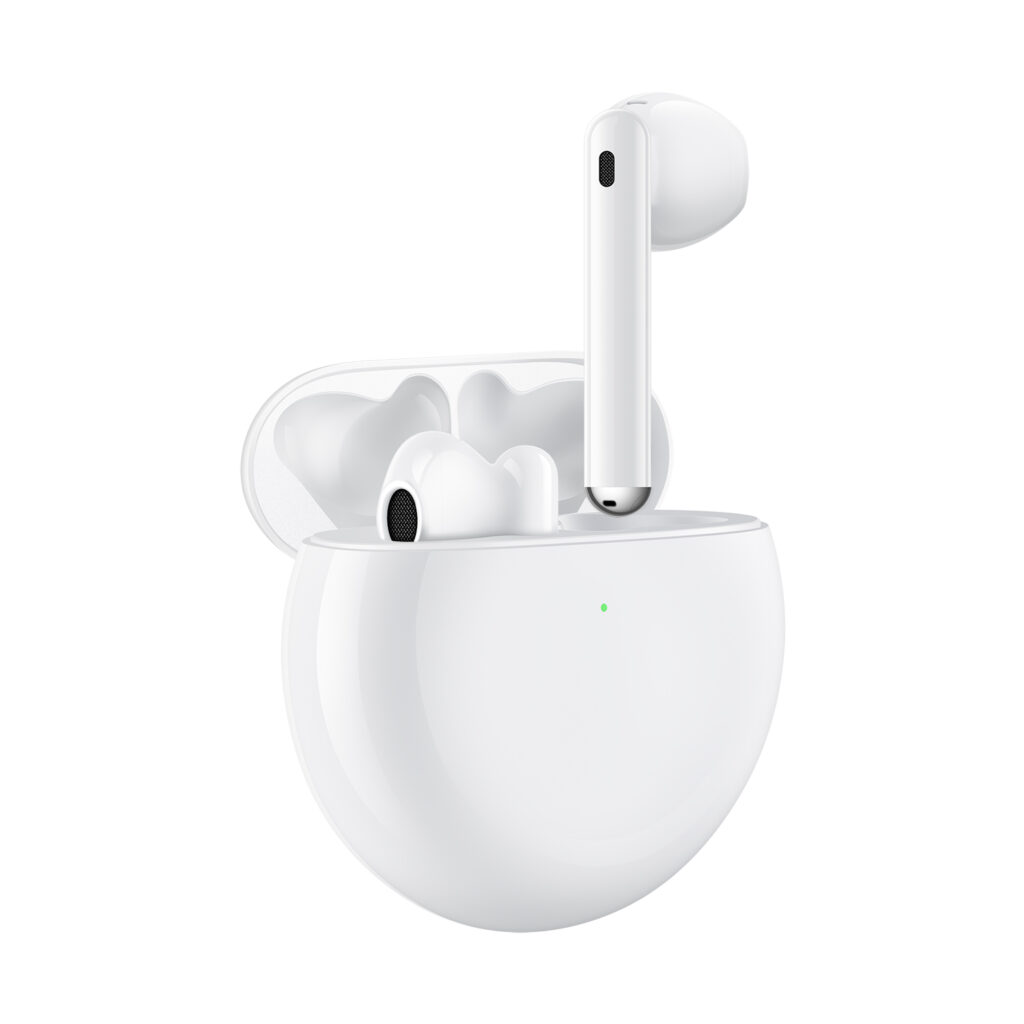 Huawei has hardly touched the (good) design of its headphones. We therefore find a round and sober charging box capable of recovering 2h30 of listening with 15 minutes of charging. The headphones, in open-fit design (without silicone tips penetrating the ear canal, therefore) are still as light (4.1 grams per headset) and enduring, with an announced autonomy of 4 hours of listening.
The main novelty of these Freebuds 4 is the improvement of the active noise reduction system. On these headphones, active noise reduction eliminates up to 25 dB, compared to 15 dB on Freebuds 3. A microphone system also allows you to switch from one noise reduction mode to another (among 16 levels) automatically.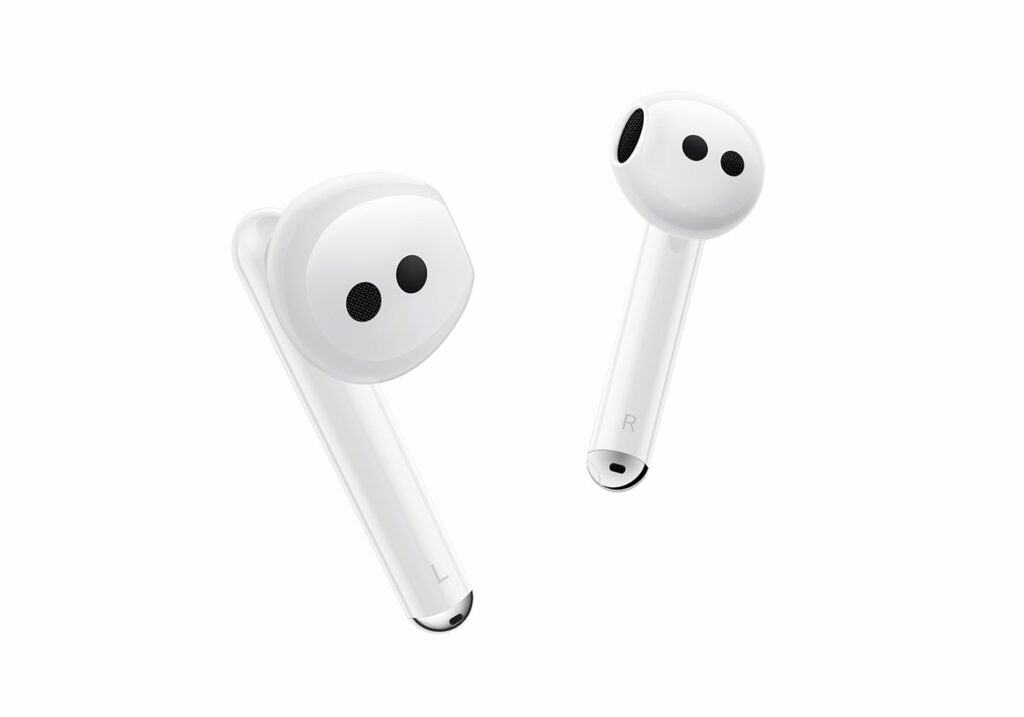 The Huawei FreeBuds 4 are available today on the Huawei store in four colors: black, green, orange and pink. For its launch, the Huawei Freebuds 4 benefit from two pre-order offers: