Huawei has unveiled its third foldable smartphone. The Mate X2 is distinguished by a radical change in design, to resemble Samsung's Galaxy Z Fold 2.
On the occasion ofa presentation released online on February 22, Huawei has launched its Mate X2, the third foldable smartphone in its history. When you look at the photos of the product, it's hard not to think of a successor to Samsung's Galaxy Z Fold 2 as the two hybrid objects look alike. For Huawei, this is a real admission of weakness against its Korean competitor, since its first two Mate Xs had opted for a radically different design.
Thus, the Mate X and Mate XS differed from the Galaxy Fold and Galaxy Z Fold 2 by a design centered on a single screen capable of folding inward. With the Mate X2, we switch to two display surfaces: one outside for the phone format, another, larger, inside for tablet use. This is proof that Samsung has found the best recipe of the two, with less compromise in use. Huawei boasts of its better quality hinge, which plays on the thicknesses to guarantee a smaller daylight when the phone is folded – comparative photo to support it.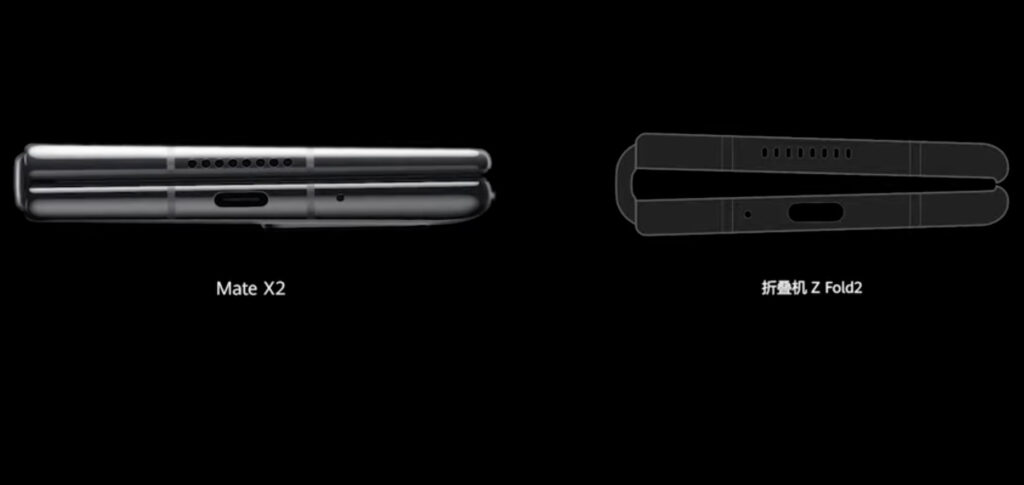 The Mate X2 could be called the Galaxy Z Fold 3
Fortunately, the Mate X2 is more inspired by the more successful Galaxy Z Fold 2. It does even better on the screen part. On the front, there is a 6.45-inch OLED panel in 21: 9 format (2700 x 1160 pixels), against 6.2 for the Samsung product. It is pierced on the left to make room for a selfie sensor.
When the Mate X2 is unfolded, it relies on an 8-inch non-drilled panel (2,480 x 2,200 pixels), while the Z Fold 2 is content with a 7.6-inch screen (with a small hole) . The two screens of the Mate X2 benefit from a refresh of 90 Hz, for a smoother display.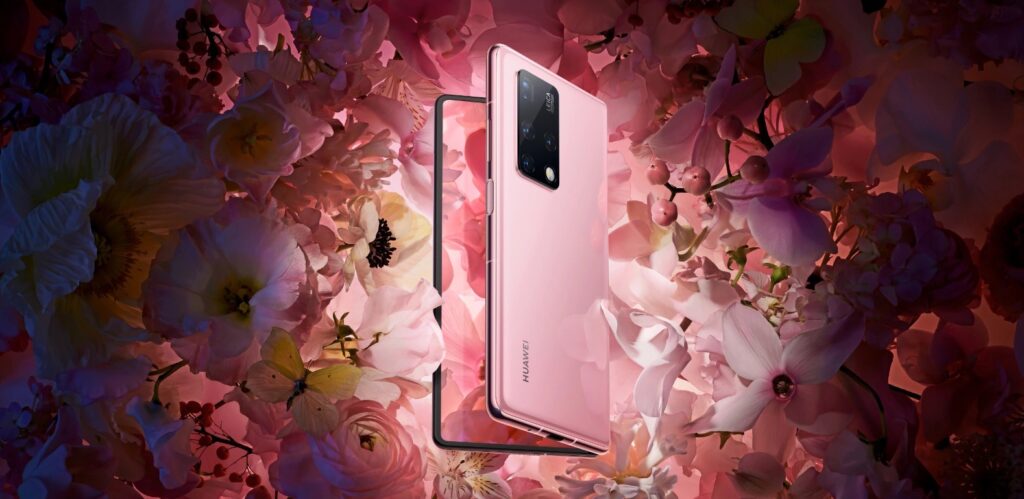 Huawei Mate X2 versus Samsung Galaxy Z Fold 2, the screen match :
| | | |
| --- | --- | --- |
| | Huawei Mate X2 | Samsung Galaxy Z Fold 2 |
| Smartphone screen size | 6.45 inch | 6.2 inch |
| Smartphone screen definition | 2 700 x 1 160 pixels | 2 260 x 816 pixels |
| Tablet screen size | 8 inch | 7.6 inch |
| Tablet screen definition | 2 480 x 2 200 pixels | 2 208 x 1 768 pixels |
For the photo part, the Mate X2 is based on a module with four sensors: a wide angle of 50 megapixels, an ultra wide angle of 16 megapixels, a telephoto lens of 12 megapixels (optical zoom x3) and a SuperZoom of 8 megapixels (zoom optical x10).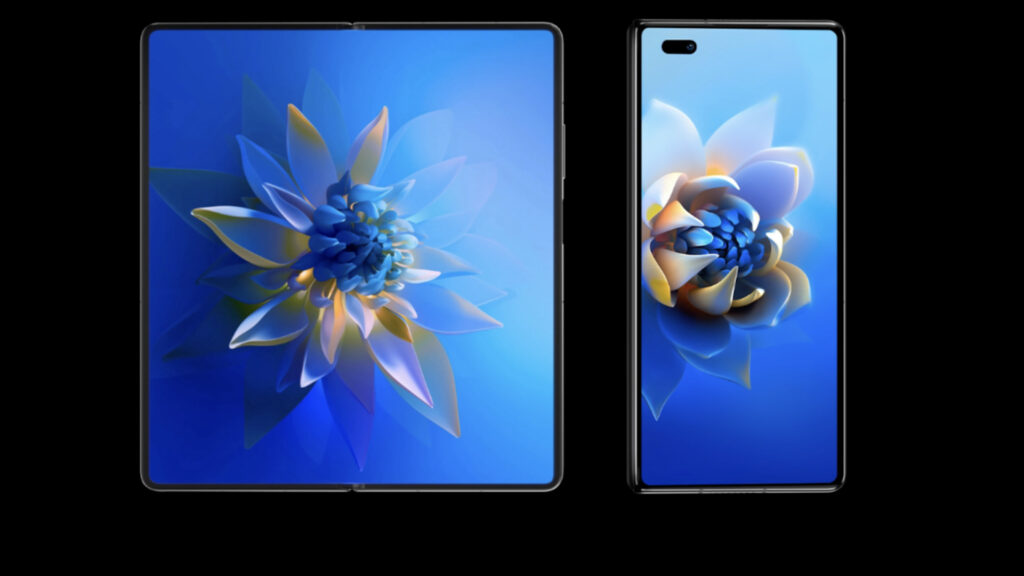 For the moment, the Mate X2 is only announced for the Chinese market, where it will be available from February 25, from 17,999 yuan (or nearly 2,300 euros). If it goes out in the West, it will be deprived of the services developed by Google. At first, it will run on EMUI 11 – based on Android 10 – before switching to HarmonyOS from April.